Hsin-yi F. Berg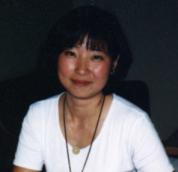 Welcome to my homepage. I am a junior student in the Computer Science Department in Seattle University. Scuba diving and sailing are my best interests besides school. Please take your time and enjoy all the exicting pictures in those linked pages. For those who are interested in classes I took in Seattle University and North Seattle Community College, take a look at the school stuff...
Email katy@bergs.com
My wedding home page.